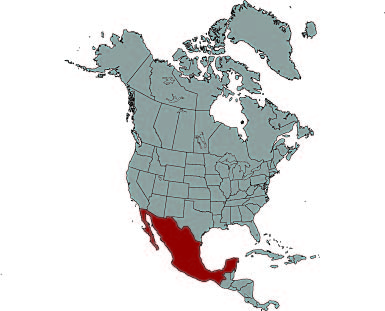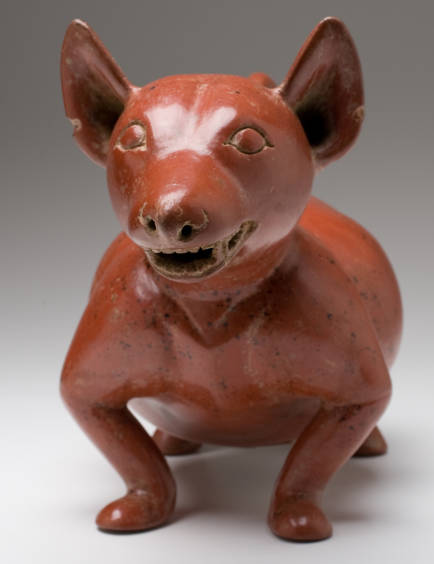 Darcy the Docent Dog
Originally made as water vessels, objects like this one were
commonly found in the tombs of Colima, Mexico. This object
is affectionately named "Darcy the Docent Dog" and is on
display in the David T. Owsley Ethnographic Gallery, appearing
to greet guests as they walk into the room. Darcy is the
unofficial mascot and honorary docent, or museum teacher,
of the BSU Museum of Art. Darcy will be playing the role
of docent in the Timeline section of Art in Sight, taking
visitors on a tour of art through time and providing them
with interesting facts about each object.
Dog, 99 BCE-250 BCE
Unidentified Maker, Mexico (Pre-Columbian)
Earthenware and slip
9 7/16 inches H; 12 3/8 inches W; 6 1/4 inches D
Gift of the Alconda-Owsley Foundation
1989.020.003
World Events
79 BCE Pompeii mosaics created.

44 BCE Julius Caesar assassinated in Rome.

30 CE The death of Jesus and emergence of Christianity.

900 CE Mayan civilization collapses.

1325 The Aztec civilization founds Tenochtitlan, modern day Mexico City.